Learn more about healthy relationships
Practice your ThetaHealing digging skills
Discover some of your own triggers and beliefs
Understand how to implement some practical tools
Learn NEW ways to help your own clients
Identify possible weaknesses in current or previous relationships
Plan future actions to grow your relationships
Jealousy - the seven headed dragon in your relationship ?
Jealousy is often seen as a super negative emtion, but what happens when there is no ounce of jealousy in the relationship ? Learn why a little bit of "positive jealousy" can be super health for your relationship!
Discover a simple tool, that you can use to discover the issues / strengths of compatibility in your past or even present relationship/s. A must if you are an emotionally driven person - learn how to do this in a rational way!
Recognising the need for growth in a relationship.
Sometimes we endure one sided relationships, out of fear of not finding love. We cover the need for growth as individuals and as a couple, to make the relationship stronger!
Is alcohol or drugs healthy for your relationship ?
From the occasional drink, to prescription drugs, and we include recreational drugs : what kind of impact do these have on healthy relationships. Do we have patterns of abuse within our family lineage, or is it the pressures of todays society that drives us to look for an escape mechanism.
Long distance love - can it work ?
Does modern technology allow for us to be successful in long distance love, or do we still need that physcial touch on a regular basis? Learn more about some of the pro's and con's of long distance relationships in todays modern society.
The joys and pitfalls of internet dating !
Are you ready to discover some of the hidden secrets of internet dating? Are you really talking to a man or is it artificial intelligence in disguise. We will cover some seriously intersting cases, and you will be amazed with what is possible online!
Is it possible to find love outside of your Nationality or Language ?
The world is a smaller place, and today it is possible to find someone to love even if you don't speak their language or don't come from the same country! Do you know how many relationships now cross these boundaries and barriers and are successful ?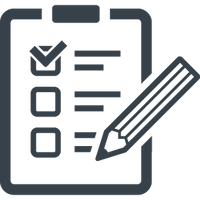 How healthy is your relationship ? FREE QUESTIONNAIRE

Why not take this quick quiz to see how healthy your relationship is (on the surface of course!). It might not be so easy to see for yourself, and this quiz will maybe point out a few things that you need to consider about your current or even past relationships! Remember it is a very quick assessment, not an in-depth analysis of what is going on! Good luck and enjoy!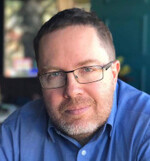 ThetaHealing® Practitioner, Instructor, Master and Certificate of Science
Country Event Co-Ordinator for ThetaHealing Instructors seminars in Russia 2014 to present
will lead the practice evening
Craig is certified to deliver the following ThetaHealing Practitioner Seminars :
"You & Your Significant Other", "You & the Creator", "You & Your Inner Circle"
"Family Ties", "World Relations" plus many more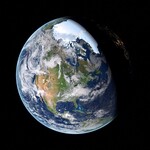 Craig has experience in working with clients from all over the world, in both English and Russian.
He has travelled extensively, through North and South America, Southern Africa, the UK and Europe, Russia, Australasia and the Middle East.
International experience and exposure
ИП КОЕКЕМОЕР КРЕЙГ ВАРРЕН ИНН: 781453493483 ОГРНИП 318784700315706

IP KOEKEMOER C W INN: 781453493483 OGRNIP 318784700315706 (for english users)
логотип со щитом THETAHEALING, а также названия THInK/THETA HEALING INSTITUTE OF KNOWLEDGE являются зарегистрированными торговыми марками. Семинары и сессии по энергетической модальности ThetaHealing могут проводиться только инструкторами и практиками, сертифицированными для работы с ThetaHealing. Только инструктор или практик, сертифицированный институтом THInK, может называть себя тета-хилером (ThetaHealer). Только те энергетические целительские практики, которые были разработаны и утверждены Вианной и институтом THInK, могут называться ThetaHealing.
THETAHEALING, THETAHEALER, the THETA HEALING shield logo and THInK/THETA HEALING INSTITUTE OF KNOWLEDGE are registered trademarks. Seminars and sessions in the Theta Healing meditation technique are available exclusively from an Instructor and Practitioner certified in the ThetaHealing technique. Only an Instructor or Practitioner who has been certified by THInK is entitled to be called a ThetaHealer. Only the specific THETA HEALING meditation techniques developed and approved by Vianna and THInK can be called ThetaHealing.